What the Real Estate Agent Learned When She Became the Buyer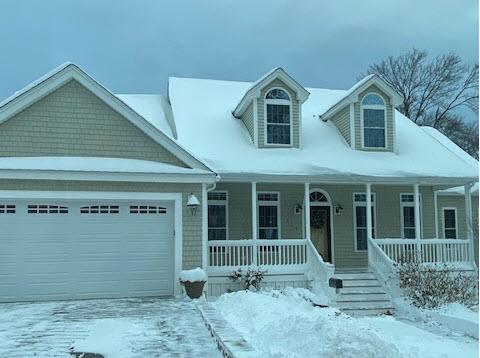 Hi everyone!
When looking to buy a house, most people reach out to a local real estate agent for help. That begs the question: "When real estate agents buy a house, who do they reach out to for help - and do they have the same buyer experiences?"
Well, I have some answers for you! After living in the same home for over 23 years, my family and I just bought a new home. My experience as a buyer definitely gave me great perspective on the hard work and roller coaster of emotions my buyers experience when buying a home.
We've been looking to make a move "off and on" over the years and, as you can imagine, I see all kinds of new homes hit the market every day. I get just as drawn in and excited as any buyer when I see one I like and start to check off my list of questions.
As soon as we walked into our (now) new house, it felt like home. And by the time we finished walking through, we knew this was "the one!"
I "represented" myself on the offer but I did reach out to some of my real estate friends to make sure I was grounded when drawing up the offer. As an agent I was pretty confident that I'd seen it all in 20 years of real estate, but I definitely wasn't prepared for the rush of activity and emotions I felt as a buyer.
Thankfully, we have a trusted lender who, on short notice, helped us sort through our best financing options; but, honestly, having to organize and provide all the required documentation was more work than I expected. Lesson learned: satisfying a mortgage contingency can feel like a part time job!
To be competitive we put our best foot forward on offer price and terms based on what we know about the market and submitted our offer. As we waited to hear back anxiety and questions started to creep in. The excitement and anxiety was practically overwhelming. But, with trust in our decisions (and lots of deep breaths!) our offer was - thankfully - accepted. We we were on our way to buying the perfect home for us with our trusted lender and attorney by our side!
Here are a few take-aways from what I learned as as a buyer:
Surround yourself with a great team of professionals. A fantastic real estate agent 😉, knowledgeable lender and trusted attorney working seamlessly behind the scenes relieves a lot of the "transactional" stress so you can focus on the more exciting (and tiring) aspects of the move.
Expect your emotions to run the gamut. You'll have highs and lows throughout the process. Enjoy every minute of the highs and when anxiety creeps in, think back to how you felt when you first walked through the front door.
Moving is hard work. No matter how ready and prepared you are for your move it is still physically and emotionally exhausting. Make a plan, ask for help and remind yourself that it will all get done by moving day - it always does!
Buying a new home and all the promise that comes with it is a jumble of emotions and experiences that all work out to be one of the most exciting times in a buyer's life - even for real estate agents. Becoming the buyer has definitely given me new insight to make me a better agent!
It's been a little more than a month since we've moved and though we are still pretty tired from all the heavy lifting, we couldn't be any happier - especially our dog, Vito, who can't get enough of sitting in front of the wood stove or running around the backyard!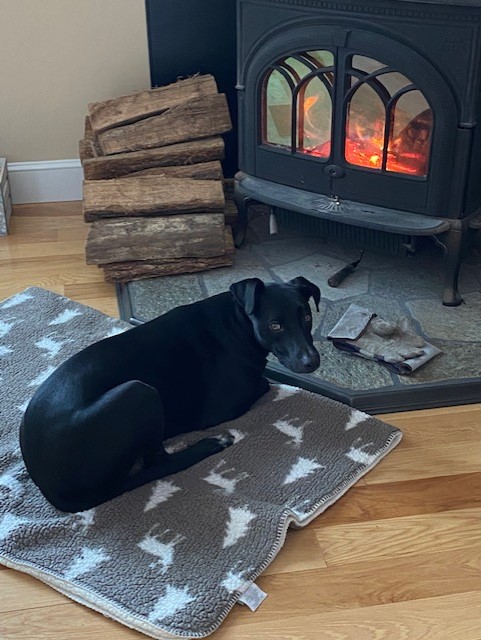 If you're thinking of making a move in 2021, want to hear more about my own experience or work with a fantastic team of professionals please give us a call!l I'd love to chat about how we can make it easy for you!
Kim Perrotti